I recently had the great honor of meeting one of the world's great nature photographers, and one of my all-time favorites, Jim Brandenburg. When I first started photographing wildlife, I immediately recognized Jim as a rare master of the craft, inspiring and teaching me through his beautiful work (I told Jim I am the student he never knew he had). So to actually meet one of my photographic heroes was kind of a big deal, to say the least.
How did it happen? Well, I contributed to the award winning documentary, Medicine of the Wolf, which features Jim. As a result, a handful of backers and I we're gifted the opportunity to meet Jim and his wife, Judy, at their magical home in Northern Minnesota, on the edge of the Boundary Waters.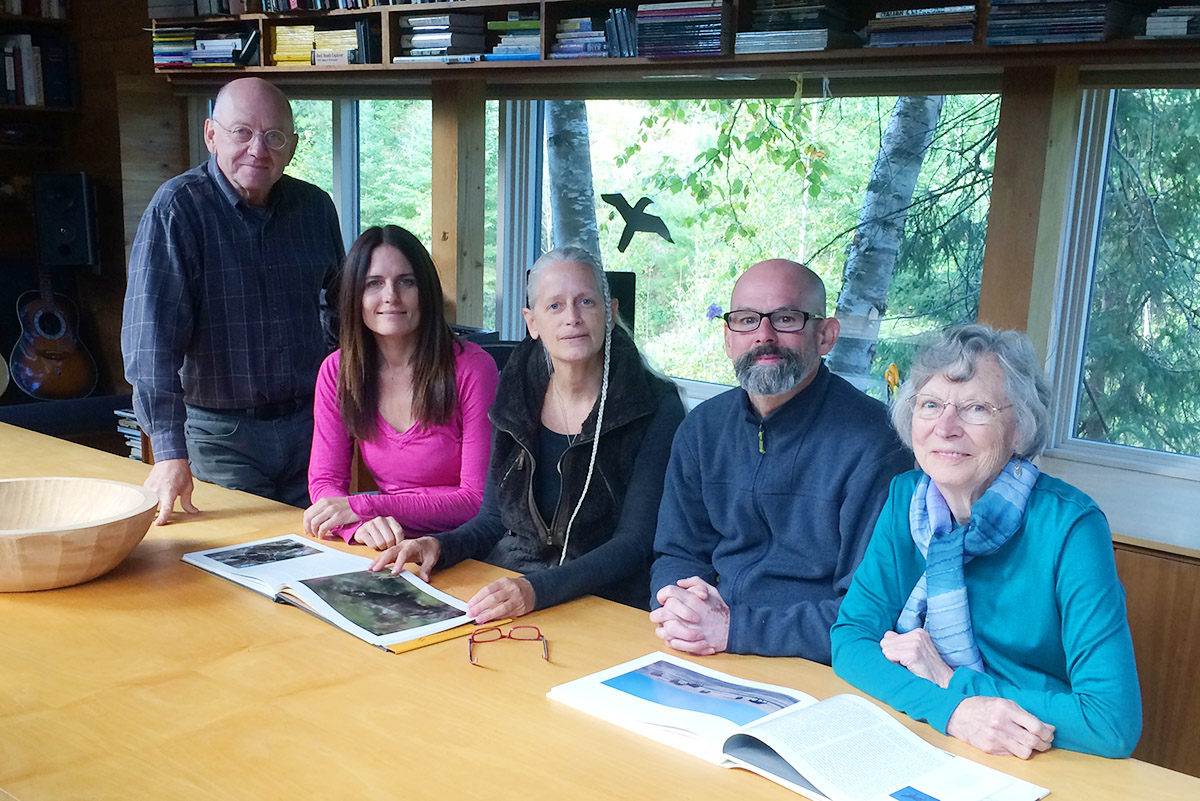 That's where we also met the producer and director of the film, Julia Huffman, who's devoted roughly the past 4 years of her life to the documentary and cause of protecting wolves. We spent the weekend talking about life, canis lupus, politics, photography, as well as touring Jim's studio, property, and even seeing the spots where Jim's captured so many of his iconic images of wolves.
The documentary features Jim, Julia, and other wolf experts in an effort to dismantle deeply entrenched historical myths of the wolf as a menace and threat to human beings and their way of life. Jim is highlighted in particular because of the 40-some-odd years he's dedicated to photographing and living among wolves in the wild, particularly Northern Minnesota. The sheer amount of time Jim's spent observing wolves, coupled with his unique vision as an artist, gives him a special perspective on the nature and spirit of these terribly misunderstood creatures.
In the face of recent wolf hunts across the country, the film presents a moving and compelling portrait of the wolf as a necessary part of the landscape, and as a sentient being who's probably our closest animal kin, not at all unlike our best friend, the dog.
Keep your eyes open for the film, especially with the fate of so many wolves hanging in the balance as lawmakers fight over the wolf's protected status under the Endangered Species Act. The film was recently bought by Gravitas Ventures, and will be available for pre-order on the Medicine of the Wolf webpage, October 20th.
I'm grateful for the film and being able to support it. Much of my focus and attention over the years has been devoted to the re-colonization of the North American cougar towards our Eastern states, but with the delisting of the Gray Wolf, and subsequent--and irresponsible--wolf hunts, I was compelled to contribute to the cause of Canis Lupus, our brother wolf.
Click HERE for the Medicine of the Wolf website.
Click HERE for the Medicine of the Wolf Facebook page.